Compassion Care for our Community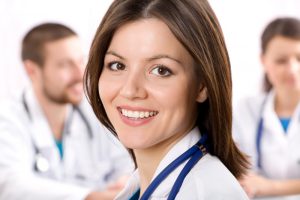 Our experienced, caring staff, proudly serves clients in the Upper Peninsula of Michigan. We strive to be one of the leading providers of a wide-range of quality home health care services, recognized for enduring dedication in our innovative, professional and compassionate care to the communities we serve. Our clients are part of our community. We truly care about each and every one of them and are committed to improving their lives.​​
Our agency's leadership demonstrates an unwavering commitment to the highest standards of ethics, honesty, integrity and compliance with state and federal laws and regulations regarding patient care, professional conduct and business affairs. We strive every day to have a positive impact on our patient's total well-being, and will go the extra mile to improve and enrich the lives of those we serve.
We Believe that Comfort Comes from Consistency
Because we are guests in our client's home, we make every effort to provide a good match between our clients and caregivers. Each assignment is based on personality, interests, and understanding of needs in relation to the client's strengths and abilities, If a client is not satisfied, we will assign a different caregiver.
Safe, Genuine Care from Reliable Professionals
Each one of our trained caregivers is carefully screened to ensure each patient's safety and security. We perform in-depth personal interviews, verify applicant's prior education, licensure, training and experience and conduct criminal background checks.  We recognize the trust you place in us to provide exceptional care, and are proud of the level of skill, commitment, compassion and kindness exhibited by our team on a daily basis.
We are privileged to serve the residents of our communities. As an employer, Parallel Home Care Services practices non-discrimination and proudly strives to provide opportunities for personal and professional growth. As an integral part of the business community, our Agency makes every effort to serve the people with attention to current area practices and specific needs.
We understand how critically important it is to find the right caregiver.  Someone who not only has the best qualifications and experience, but also an individual who is caring and most suited to the patient's unique needs.  We're ready to help.  Call (906) 273-1169 or contact us here.